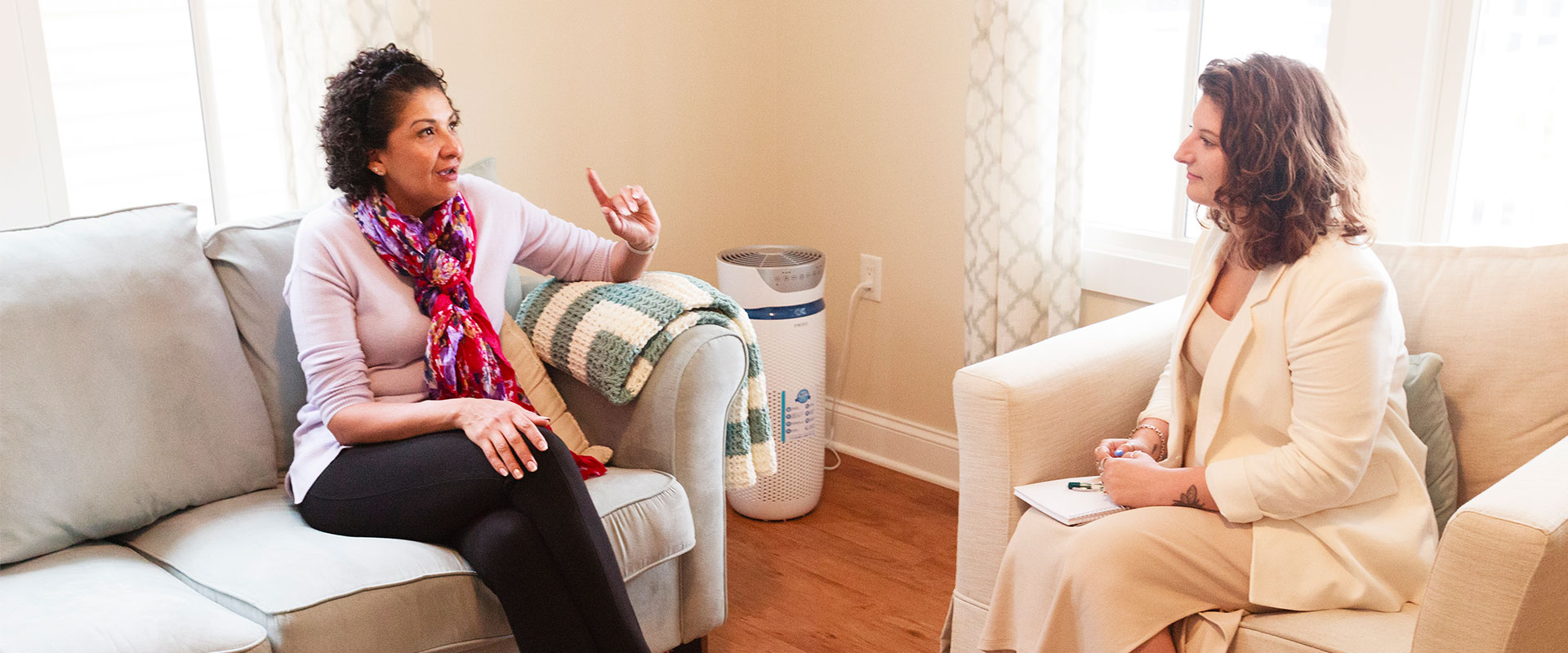 What are my retreat options?
What does it cost to stay at Mary's Place by the Sea?
All accommodations and services are free of charge for our guests. We also include breakfast and lunch for overnight guests and lunch for day guests.
Can I sponsor a loved one's retreat?
If you are interested in sponsoring your loved one's retreat, we encourage you to make a donation in their honor. Click here to donate.
Am I eligible for a wellness retreat?
Retreats are available to women with a cancer diagnosis through two years post-treatment. If you are outside of these guidelines, our Virtual Services Program is available to women with cancer at any point during and after treatment.
How many women will be visiting at the time of my retreat?
Can I bring my service animal?
Please call us to discuss service animals. Due to the health sensitivities of our guests, pets and emotional support animals are not permitted.
Am I allowed to bring a caregiver?
Guests who require medical assistance on a daily basis are asked to bring a female caregiver for their retreat. Medical assistance is further explained in our Reservation Inquiry, please click here to request a retreat.
Is transportation provided to my retreat?
Transportation is not provided, however, we are easily accessible by bus (Academy Bus Lines) and train (NJ Transit to Bradley Beach or Asbury Park). There are taxis available at each train station. Click here to visit our Directions page.
Where can I park when I arrive at Mary's Place?
There is on-street parking. During the summer months, please allow yourself a few extra minutes to find a parking spot.
What should I bring with me for my stay at Mary's Place by the Sea?
We recommend wearing clothes that are easy to move in (leggings, sweats, joggers or whatever is comfortable to you). Please also bring toiletries, medications (as prescribed by your health care physician). Linens and towels are provided.
Do you have another question?
Submit your question and we will contact you directly with an answer.
Contact Us