Our Foundational Sponsors
While our mission began in 2009, our 10-bedroom, custom-built home opened its doors in 2016. Through a capital campaign, we were able to raise the funds needed to build our home from the ground up. These Foundational Sponsors were with us on the ground level and supported us through a major named gift to our "Let's Build it Together" capital campaign. We are eternally grateful to these supporters for their trust and belief in our mission.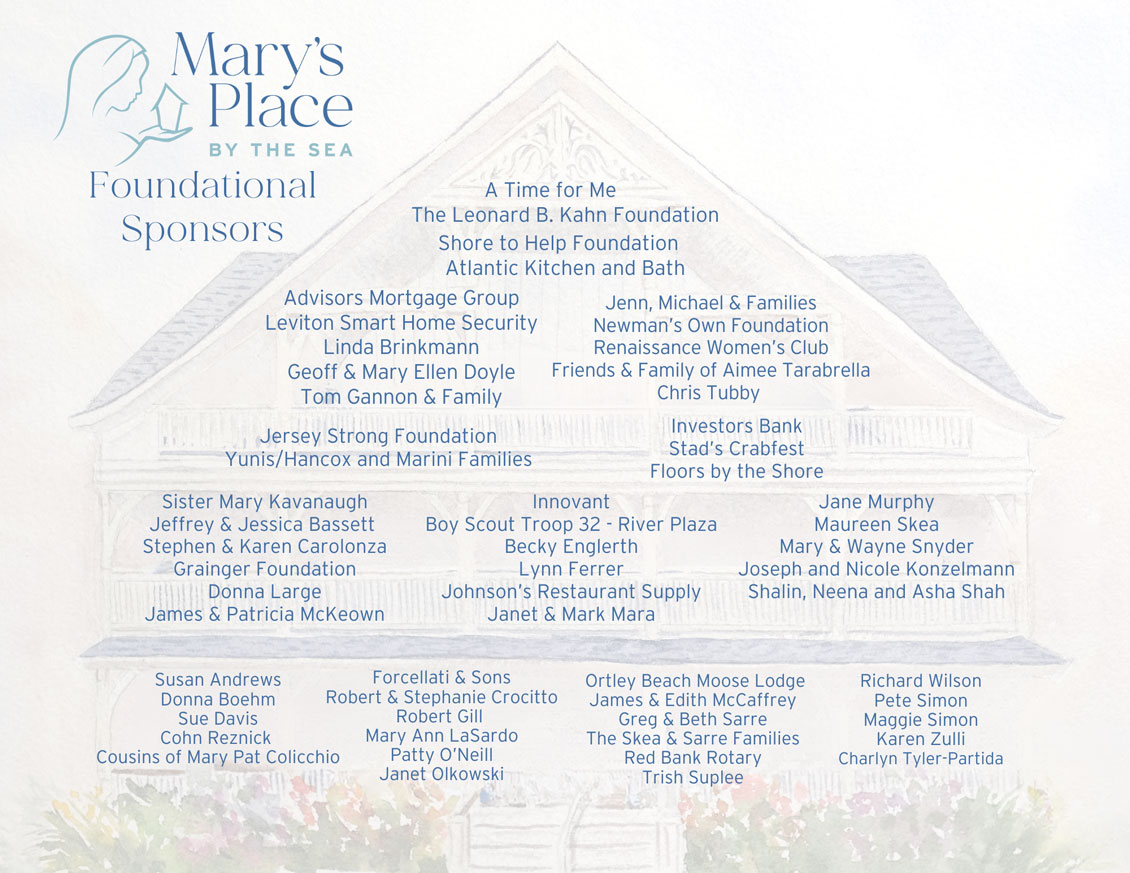 Our Sustaining Sponsors
Mary's Place by the Sea is blessed to have such a wide network of community partners who help to make our mission possible, by sponsoring events, making grant awards, and participating in community fundraisers or volunteer days throughout the year.