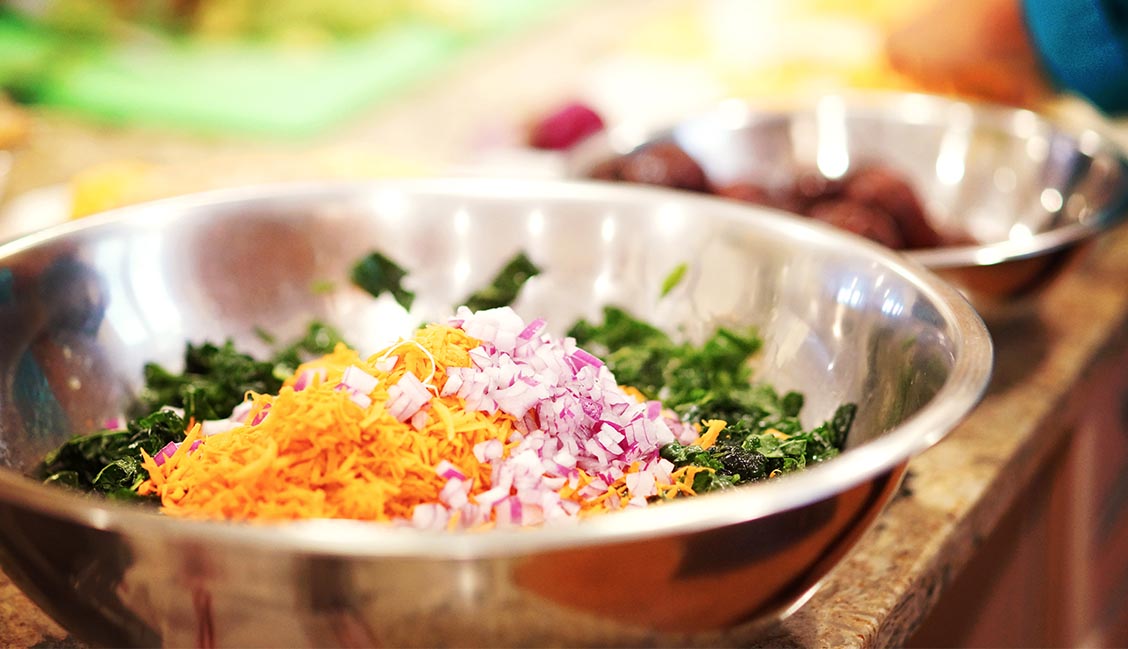 Orange Salad with Medjool Dates & Pistachios
Posted on Posted on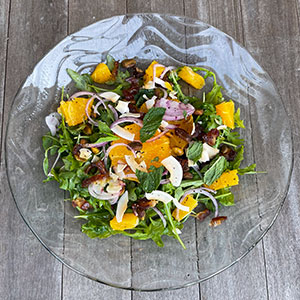 Featured Recipe: A Zesty, Energetic Meal to Promote Health and Wellbeing
Who said salads have to be boring? Find yourself feeling happy and satisfied with this deliciously light plant-based recipe. Perfect for any summer meal!
Mary's Place by the Sea strives to provide guests and readers with the resources to help ease their journey. We believe that a healthy, all-natural meal is the key to more energy and a happier you. With the help of our phenomenal staff, we are proud to provide this easy-to-make recipe.
Ingredients: Salad
¼ cup raw unsweetened coconut flakes
½ red onion (thinly sliced)
5 medium navel oranges
1 small container of baby arugula
¼ cup pitted & chopped medjool dates
¼ cup of pistachios
¼ cup fresh mint leaves (torn)
Ingredients: Dressing
2 TBSP apple cider vinegar
2 TBSP fresh orange juice (zest first and set aside for garnish)
1 TBSP fresh lime juice (zest first and set aside for garnish)
1 tsp dijon mustard
1 clove of garlic (minced)
4 TBSP safflower oil
¼ tsp kosher salt
⅛ tsp black pepper
Directions
Step (1) Put vinegar, orange juice, lime juice, Dijon mustard, garlic, salt & pepper into a small bowl. Slowly drizzle in safflower oil while whisking continuously. Set aside.
Step (2) Put coconut flakes in a dry saute pan, set over low heat and toast for a few minutes until lightly browned.
Step (3) Put the red onion slices in a small bowl and cover with cold water. Let them sit for at least 10 minutes before draining. This will help to remove some of the bitterness of the onions.
Step (4) Using a very sharp knife, remove the rind and white pith from the orange. Slice into ¼ inch thick rounds.
Step (5) Put the arugula into a bowl and dress lightly with 2 TBSP of the dressing and a pinch of kosher salt. Toss gently to combine.
Step (6) Place arugula on a serving platter and arrange orange slices on top. Sprinkle dates, nuts and coconut over the orange slices. Scatter the drained red onion slices and torn mint leaves over the salad. Drizzle a little more dressing over the whole salad and finish with a light garnish of black pepper and reserved orange & lime zest. Enjoy!
---
Want to make more recipes like this? Purchase our cookbook today!