Annual Appeal Fundraising Campaign
November 28

-

December 31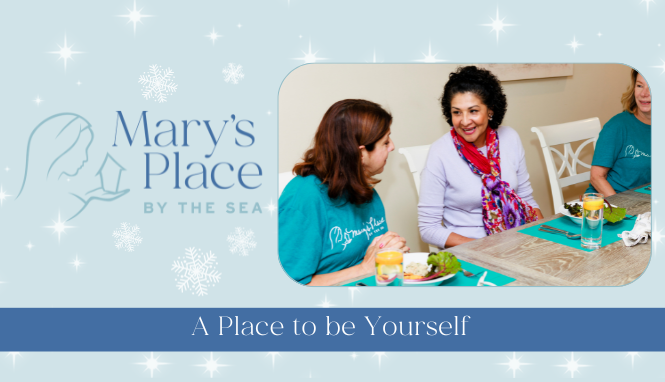 At Mary's Place by the Sea, we support women with cancer through integrative services which complement our guests' medical treatment and empower, educate and support their healing: mind, body and soul. Through retreats and integrative services, we connect women diagnosed with cancer. Over the course of their retreats, our guests become a support system for one another and an unbreakable bond is built. Mary's Place by the Sea is the PLACE for our guests to be themselves. 
In the words of our guest, Norma, "I could finally show my emotions and grew confident that things would be OK. They made me feel it was OK to be myself. We were strangers brought together by cancer and they were honored to be the women I could trust."
Thank you for your interest in supporting our Annual Appeal, which kicks off on Giving Tuesday and is our End-of-Year Giving Campaign. Funds from the Annual Appeal allow us to provide day retreats, two-night retreats and virtual services to our guests.  Since our founding in 2009, we have served over 14,000 women with cancer who have received all services, accommodations and meals at NO COST, thanks to the generosity of individuals like you. 
Please consider a donation to Mary's Place by the Sea, a place where women with cancer give themselves permission to hit the pause button.