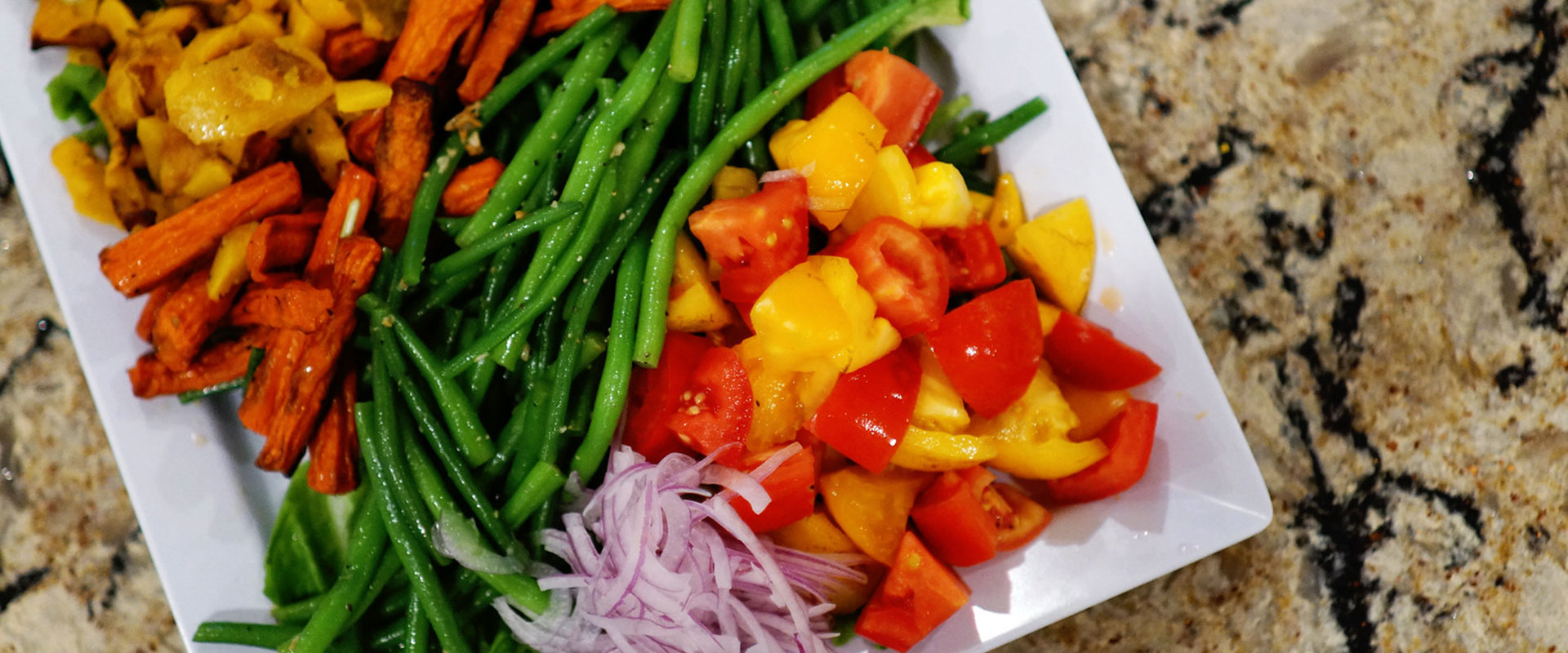 Plant-Based Meals
Meals made with love and fresh, organic ingredients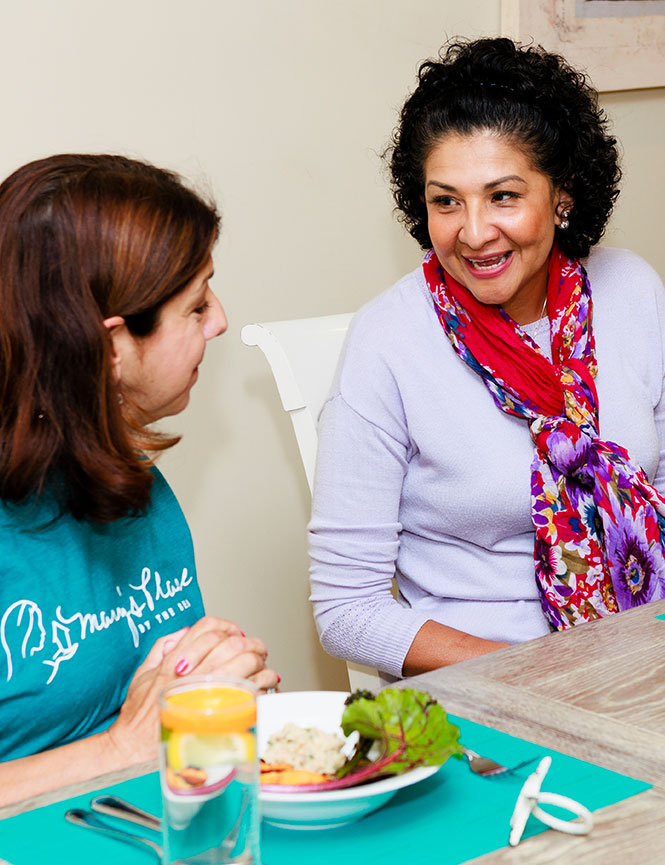 Nourish your body
Nourish your body with plant-based breakfast and lunch prepared by our in-house chef and volunteers. Meals are made with love and include fresh, organic ingredients, vegetables, whole grains, fruits, nuts, and seeds.
---
Mary's Place by the Sea Fundraising Cookbook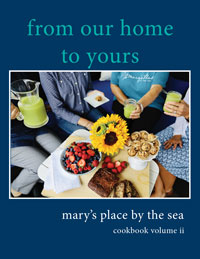 Purchase Mary's Place by the Sea Fundraising Cookbook, Volume II: "From Our Home to Yours". With over 150 pages of nutritious plant-based recipes and stunning full page photos, this cookbook makes a beautiful gift for a friend or loved one! Our hope is that you will use these recipes to nourish your mind, body, and soul.
Love notes from our guests
On my first visit to Mary's Place I was invited to sit down with the staff and guests to a wonderful vegan lasagna! Such deliciousness! The layers of vegetables and vegan cheese really hit the spot. I was pleasantly surprised at the bright flavors and savory tomato sauce.
– Louise, Guest of Mary's Place by the Sea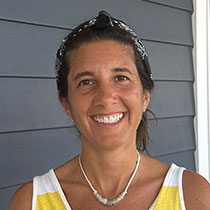 Rachel Lucisano
Rachel Lucisano is the Chef for Mary's Place by the Sea. Rachel has been in the food industry for over 8 years and previously owned a cafe that specialized in vegan cuisine. She is excited to share her passion for plant based nutrition and looks forward to providing delicious and healthy meals for our guests.
Complete your reservation inquiry
The first step in becoming a guest is to complete our reservation inquiry. You will also have the opportunity to indicate which services you are interested in. Once we have received your inquiry, a member of our team will contact you to schedule your retreat. Reservations are scheduled in the order we receive inquiries.
Reservation Inquiry