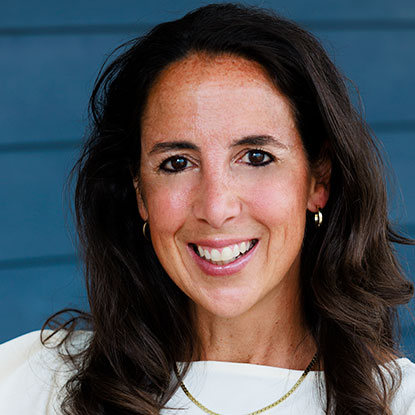 "Working one-on-one with cancer survivors for over 20 years and being a cancer survivor myself, I value the mission of Mary's Place. I am honored to serve as a Board member for this beautiful organization."
Dr. Alison Ankiewicz (PT) is the owner and founder of Inner Dynamics Physical Therapy Pelvic Health and Wellness Center and a proud board member of Mary's Place by the Sea. Alison has been working in the pelvic health field for over 25 years and is an active member of the American Physical Therapy Association and Section of Women's Health. Her dedication to advocacy for women and female focused health services makes her a tremendous addition to the Board of Trustees at Mary's Place. In addition, Alison has a personal motivation to help those affected by cancer as she had been diagnosed with Leukemia during childhood. She is the recipient of the NJ State American Physical Therapy Association Women's Health Award for her dedication to her field and community and continues her research of working with radiation oncologists to prevent vaginal stenosis with gynecological cancer survivors.
Complete your reservation inquiry
The first step in becoming a guest is to complete our reservation inquiry. You will also have the opportunity to indicate which services you are interested in. Once we have received your inquiry, a member of our team will contact you to schedule your retreat. Reservations are scheduled in the order we receive inquiries.
Reservation Inquiry