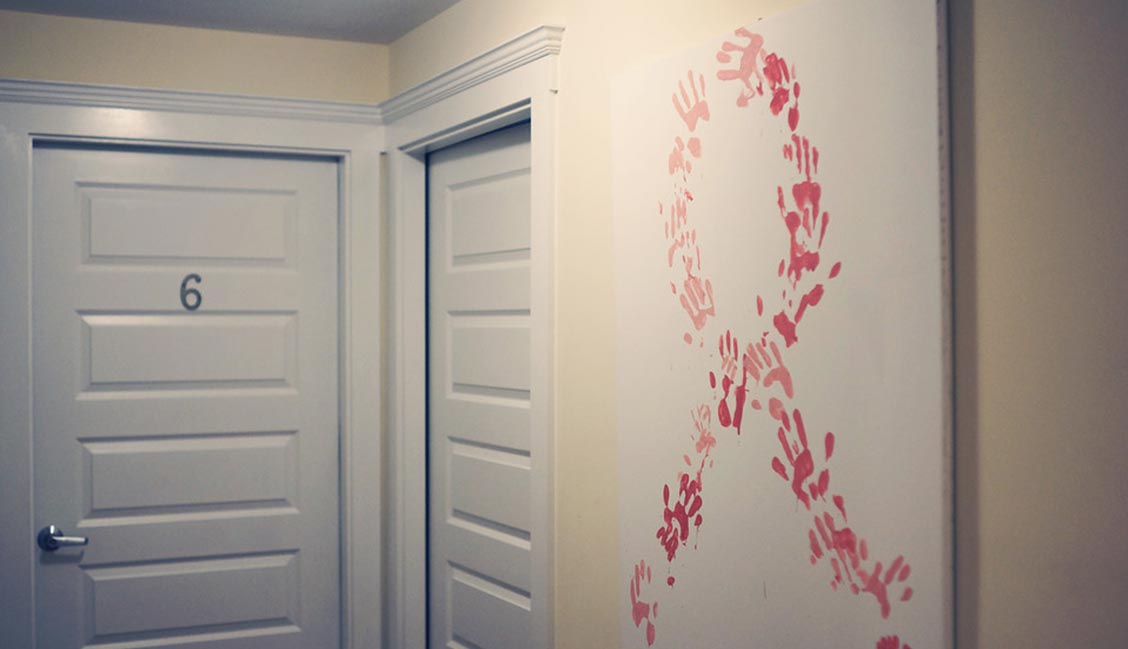 A Guest's Perspective on a Calm, Caring, Community for Women with Cancer
Posted on Posted on
Guest Testimonial from Linda F.
We are so grateful to share a Q&A Guest Testimonial from lovely guest Linda F. who reflects on how she found moments of peace during her stay at Mary's Place by the Sea.
Q: What was life like before we met you as a guest of Mary's Place by the Sea?
A: When people are diagnosed with cancer, it can be a very scary thing – a very lonely thing. At Mary's Place by the Sea there is no stress, everyone is so welcoming and wants to take care of you. Everyone was so friendly and genuinely helpful. I didn't have to do a thing – even something as small as putting away my plate after I was done eating – they were like no, I'll take your plate, you just relax. And they took care of me, and it was wonderful.
Q: Was there a specific service that you enjoyed the most?
A: The guided imagery class was so wonderful. The practitioner led us through this peaceful meditation where we focused on visualizing a serene, safe space. It really helped me to relax and focus on my breathing. I literally think one woman fell asleep during the meditation – isn't that amazing? To be so calm that you fall asleep during a class. It was absolutely amazing.
The Community Makes the Difference
Q: Did the group retreat setting contribute to your experience?
A: Yes, it was so great to be able to talk to people that understand what you are going through. But it was also nice that every guest was at a different phase of their journey – so you could ask for insight or advice on something that you might not have gone through yet like losing your hair. It felt like a community of friends, sharing meals together and talking.
Q: What impact has Mary's Place by the Sea had on you? One word to describe your stay?
A: The people at Mary's Place are wonderful. I had such an amazing experience I couldn't pick only one, but I do know that when I came back from Mary's Place, my husband said, "I have never seen you this relaxed and stress free – ever, in all the time I've known you."
---
For more information, please visit our guided imagery services page.